As a business owner, determining the right location for a data center is no small feat. There are innumerable factors to consider but there are a few that stand out: operating costs, capital costs, electrical and ISP reliability, natural disaster potential and the general business climate. Let's look at each of these in more detail to see why central Wisconsin was our choice.

Operating Costs
While insurance, lease payments and ISP connectivity are considerable, one of the highest costs to a data center is energy consumption. It's no secret that Wisconsin has some of the coldest weather in the United States. In fact, on average Wisconsin ranks 43rd for average temperature in the 50 states. How does that translate to lower operating costs for a data center? Simple. Less data center cooling means less electricity being used. And less consumption of electricity for cooling purposes means lower bills (full disclosure: I may be oversimplifying the argument but you get the point). Taking advantage of the climate for cooling purposes is a no-brainer.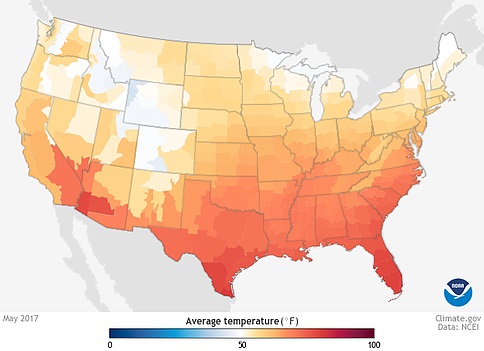 Capital Costs

A study conducted by advisory firm BLS & Co. estimated that a 250,000 square foot data center built in Central or Northeast Wisconsin would cost roughly 21% less than the same facility in Chicago. While CyberOne Data is nowhere near that size, it was evident that the capital expenditures required to open in Port Edwards were far lower than the likes of Chicago, Minneapolis or Detroit for example. And believe me when I tell you there are significant capital costs to consider; a backup generator, a clean agent fire suppression system, three-phase power connectivity and the associated electrical components, uninterruptible power supply units (UPS), server hardware, racks, switches, PDUs, construction and permits (and this is NOT a complete list mind you).

Electrical and ISP reliability

The electrical utility for CyberOne Data serves nearly 1.5 million customers across Wisconsin and Iowa. With nearly 4,000 employees and over $3.3 billion in operating revenue for 2016, the utility is strong and the service is reliable. They're optimization plan for "continued modernization of the power grid, upgrades to the gas distribution system and optimization of the generation fleet" reinforces that notion.
When it comes to ISPs, Wisconsin has numerous long haul and interconnected fiber networks as well as dark fiber providers. The state is home to 85 incumbent local exchange carriers (ILECs) and 169 competitive local exchange carriers (CLECs). And while CyberOne data is carrier agnostic, we do currently have multiple connections from both regional and national carriers.

Natural Disasters

In a risk of damage from natural disasters article published by The Insurance Journal in 2014, property data and analytics firm CoreLogic developed a tool called the CoreLogic Hazard Risk Score (HRS) which gathers data on multiple natural hazard risks and combines them into a single score ranging from 0 to 100 (low risk to high risk respectively). The overall score indicates risk exposure at the individual property and location level. Data used in the analytics represented nine natural hazards: flood, wildfire, tornado, storm surge, earthquake, straight-line wind, hurricane wind, hail and sinkhole. So how did Wisconsin fare? At 37th on the list, only a handful of states scored lower. If an organization is conducting comparative risk management for natural disasters, this data supports utilization of a data center in Central Wisconsin, especially when considering business continuity and disaster recovery planning.

Business Climate

Central Wisconsin is hungry for new business and starving for technology. CyberOne Data is working with technical colleges, chambers of commerce, and technology driven alliances to help make that happen. Economic development incentives and the factors described above strongly influenced our position to establish a Tier II data center in the middle of the state. But it honestly goes further than that. Market research, one-on-one discussions, community outreach, site visits, anecdotes and an overall positive "vibe" fortified our position to establish CyberOne Data where and when we did.

CyberOne Data is a Smart Choice for Your Data Center

So what does all this mean to a prospective buyer looking to invest in the use of a data center? I could go on and on with the typical sales spew but I won't. The bottom line is that the combination of all these factors I've discussed above, coupled with significant market research, drove our business decision to offer ultra-competitive, affordably priced, colocation racks, dedicated servers, virtualization solutions, storage servers, backup servers and disaster recovery solutions in a low-disaster, stable, and seasonally cool area of the country. We made central Wisconsin the location for CyberOne Data our choice and we believe you should too.

Interested? View our dedicated servers, colocation services and storage servers plans or call us at 715-887-3680 for details.