As avid supporters of open source software and community-based software development, CyberOne Data has partnered with the FreeBSD Foundation, a non-profit organization dedicated to supporting and building the FreeBSD Project and community worldwide.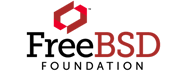 To ensure site redundancy and availability, CyberOne Data is now a hosting site for the FreeBSD Foundation. The addition of this site allows the Project to have a Central US mirror that will supplement the East Coast and West Coast sites and will host an svn mirror, ftp mirror, pkg mirror, portsnap mirror and freebsd-update mirror.
"FreeBSD is a foundational facet of our data center infrastructure", said Richard Adams, Senior Engineer and co-owner of CyberOne Data. "The advanced features like jails, firewalls and network virtualization enhance a product that already has tremendous value as an OS that concentrates on security, performance, networking and storage."
Free BSD is an operating system for a variety of platforms that focuses on security, features, speed, and stability. It is derived from BSD, the version of UNIX® developed at the University of California, Berkeley. It is developed and maintained by a large community.