CyberOne Data, first and foremost, is a data center designed to store, protect and transmit data. But the data center itself is built on technology.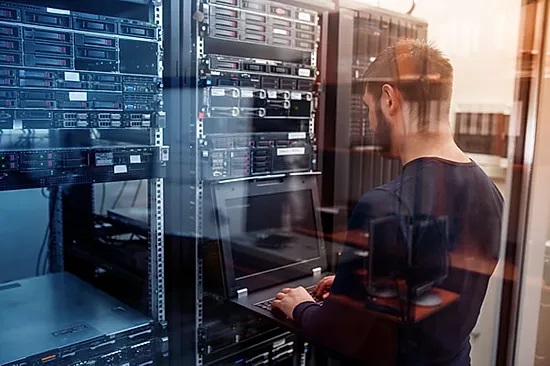 Servers, software, switches, routers, bandwidth – on the surface, these terms sound fairly dull and technical. But these are words even non-technical people are familiar with in this day and age. In reality, technology is pervasive. There is so much technology layered into our lives now that it can truly be mind boggling when you peel back the layers.
Consequently, it's not hard to fathom the opportunities for employment in a technology field. Programming languages, network routing, application development and systems engineering, for example, are disciplines required at just about any modern day technology company.
CyberOne Data recently joined the Central Wisconsin Information Technology Alliance (CWITA), whose mission statement is "To attract, skill and retain an exceptional information technology workforce in Central Wisconsin." As a newer technology company to the area, CyberOne Data aspires to do just that.
"The ability to attract and retain new employees is a critical component of any business's growth plan" says Co-Founder and CEO Jamie Michael. "The opportunity to work with other employers in an effort to enhance the image of IT careers in the area was an easy decision. When you also have the ability to directly interact with educational institutions about the necessary workforce skills students should be gaining, you have great potential to affect outcomes."
About CyberOne Data
CyberOne Data is a privately owned, Tier 2 data center located in the south, central region of Wisconsin. With colocation racks, dedicated servers, backup and disaster recovery services, it's uniquely positioned to offer SMBs affordable ways to operate their systems and infrastructure within the confines of a secure environment. The strategic placement of the data center takes advantage of a low-risk, natural disaster area with low average annual temperatures that assist cooling operations and help reduce operating costs.