SSDs ARE FOR FASTER

EVERYTHING

.
Solid State Drive (SSD) servers harness flash memory to boost performance and reliability
CyberOne Data's dedicated storage server hosting solutions are designed for today's modern businesses that need to store, access, secure and manage digital data, files and services. In the constantly evolving digital world where we work, communicate and compute, being equipped with the right tools and equipment can be the difference between success and failure.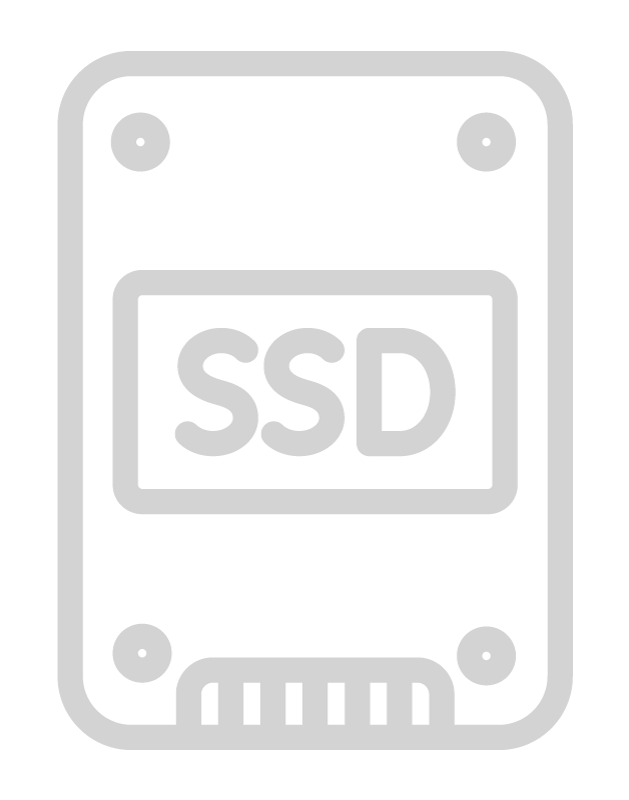 Benefits of Storage Servers
CyberOne Data's storage servers are purpose built: for storage and access to large amounts of data.
​
Ideal For High Performance Web Apps and Databases

10 to 60TB Available

SATA, SAS or SSD Drives

Dedicated (Single Tenant)

Offsite Storage For Peace of Mind

Business Continuity and Disaster Recovery Ready
Terabytes of Storage Space

• Single Tenant, Dedicated Storage Servers
• Gigabit Ethernet Ports
• Choose Your Favorite Operating System
• No Time Commitments or Contracts
• Forget Capital Expenses
• Low-Risk Natural Disaster Location
Robust Specs & Performance
• Choose Your HDD - SATA, SAS or SSD
• Secondary Backup Available
• Variety of Plans to Choose From
• Massive Storage Sizes Available
• RAID 5 or RAID 10 Configurations
• N+1 Power Backup
• Uninterruptible Power Supplies
• Diesel Generator Backup
• Multiple ISPs
• Fully Redundant Juniper Connection Switches
• Redundant Gigabit Ethernet Links to Each Rack
Please reload
Need To Get Creative? We're In.
Let's talk about it. Just reach out and we'll find an answer. We'd love to put together a creative solution that best meets your needs.
We Can Do Custom Solutions.